How flexible is a gooseneck
Gooseneck
Wrapped hose simply hooked, type B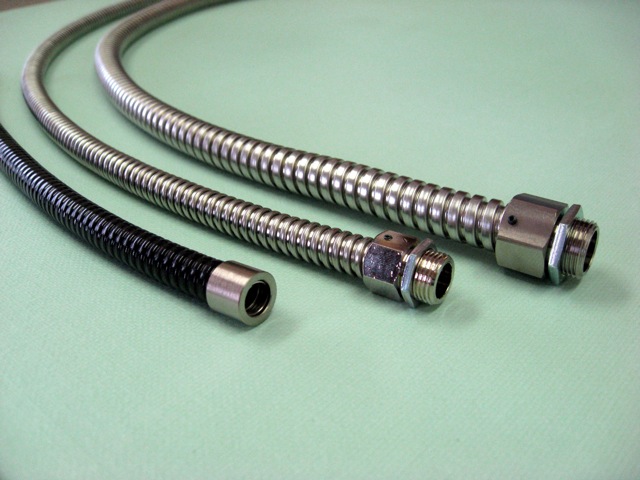 Protective hose type "SKS" universal use, lightweight, bendable, more stable against twisting compared to KS-xxN type "SKS" Features: universal use, light weight from stock very flexible standard type type ID ± 0.2mm (inch) OD ± 0.2mm ( inch) Bending radius (mm) Length (m) Weight approx. (g / m) Maximum strand length (m) Stock SKS-8N 7.9 (0.311) 10.0 ...
Read more
Materials and special designs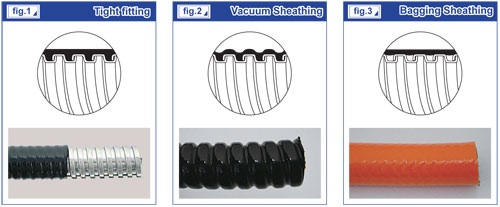 Quick links on this page: Material protective hosesMaterial coatingOther materials for protective hoses We have samples available for many applications. Please contact us with the estimated quantity and the planned product launch. Material Type Application Features Possible hose type Stainless steel SUS304 (standard) ...
Read more
Wrapped hose double hooked, type A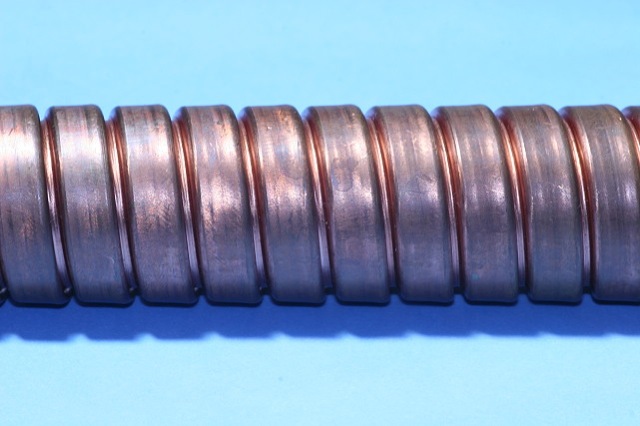 Protective hose double hooked (SA) The windings are hooked more tightly here than with the KS types, protects against lateral pressure, twisting and tension (with normal use), very good bending properties, insensitive to repeated bending ...
Read more
Wrapped hose double hooked, type A with ...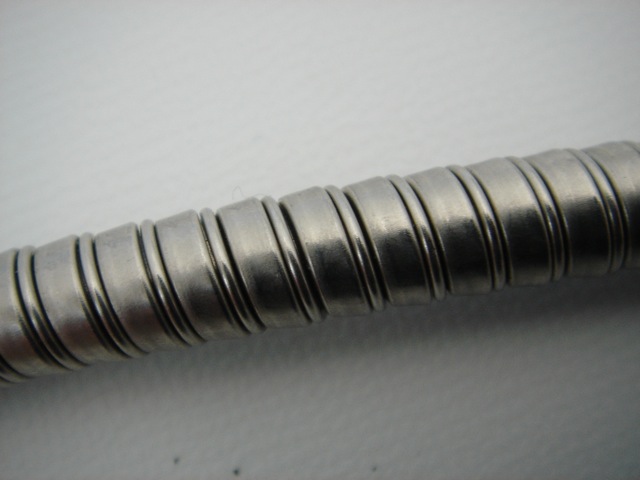 Protective hose hooked twice with steel wire "SA (W) SP" An additional stainless steel wire is wrapped in the "valley" of the protective hose type "SA". This increases the bending radius. Best bending properties and highest stability with repeated ...
Read more
Wrapped hose double hooked, type B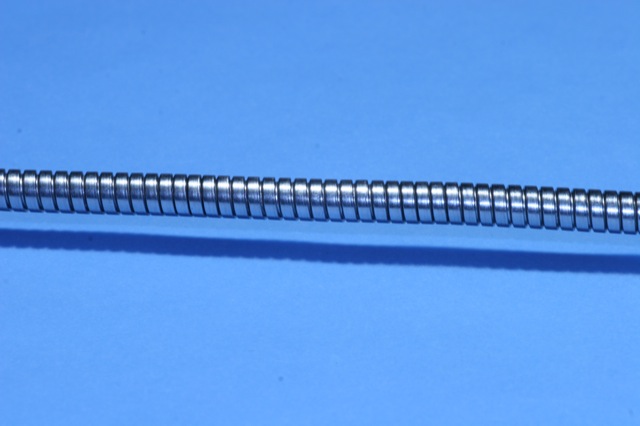 Protective hose double hooked, type B (SX) Very strong hooking, withstands lateral pressure and tension, does not stretch, large bending radius and stability, optimal protection of optical fibers made of quartz
Read more
Spring steel helix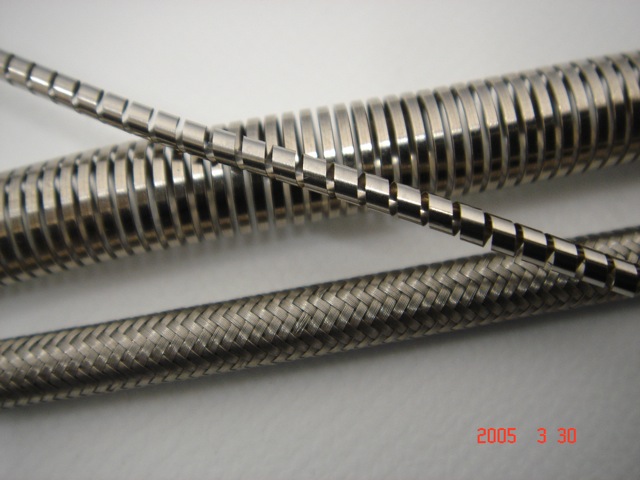 Spring steel helix also called "Liner Tube (Mono-coil) (L)" No hooking, spring-like behavior, best flexibility, withstands lateral pressure, ultra-thin, no limitation of the inside or outside diameter, is usually combined with a PVC coating or .. .
Read more
Spring steel helix with steel braiding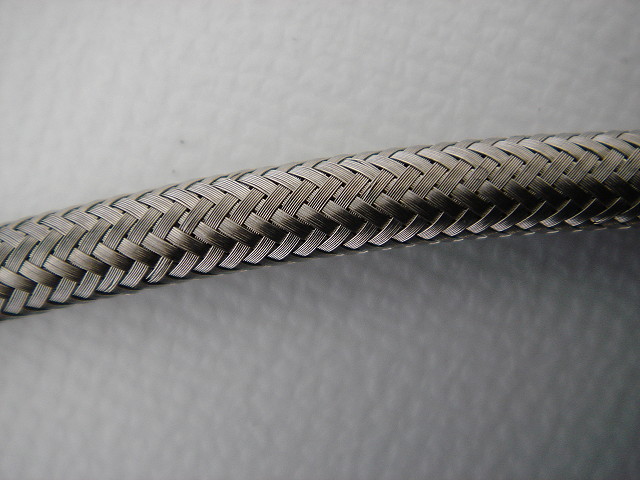 Protective hose type "LB" braiding made of stainless steel wires on a spring spiral, best flexibility, tensile strength, even small diameters have a small bending radius, best protection for optical fibers and cables
Read more
Spring steel hose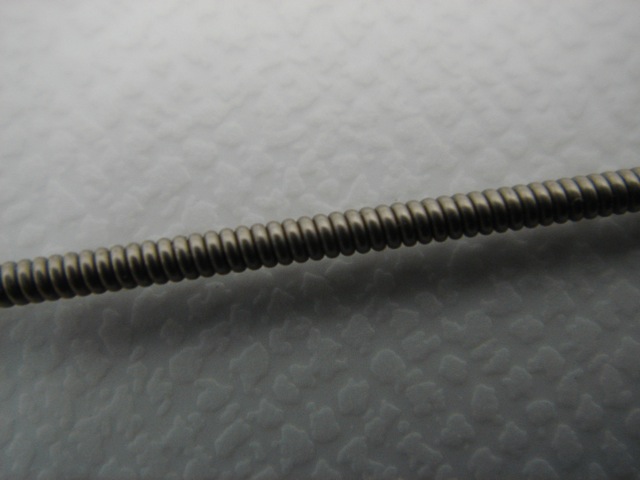 Type "SP" This is a tightly wound round wire with spring-like properties. Can be used as an extremely flexible wire feedthrough. High tensile strength, can be used as a jacket for endoscopes in the medical and industrial sectors.
Read more
flexible shaft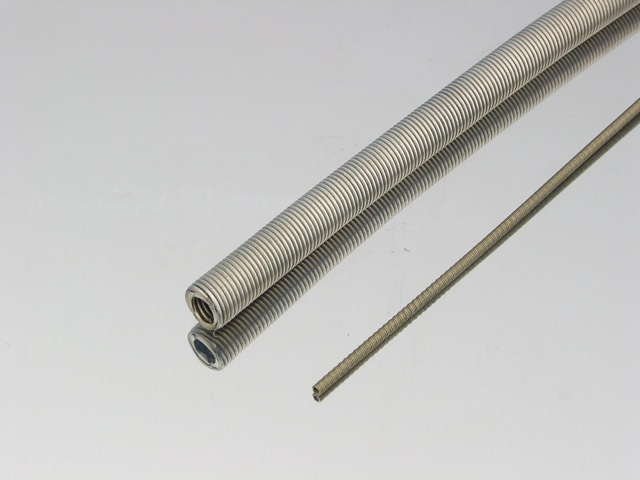 Flexible shaft or "Flexible Shaft (FS)" For rotating applications. This type is flexible, but still effectively transmits torque / force. Different thick layers of steel or piano wire bundles are tight and in different ...
Read more
Gooseneck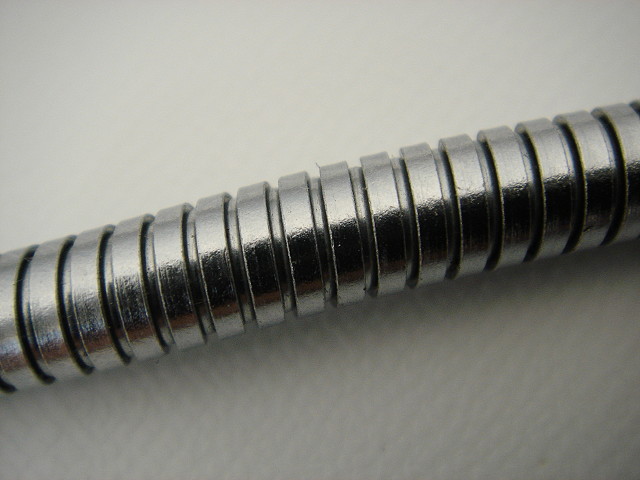 Gooseneck "(CD)" combination of round and prism-shaped wire, can be bent very easily - then holds the shape, holding power can be increased by inserting additional wire, the outside can be galvanized, varnished ...
Read more
Corrugated hose seamless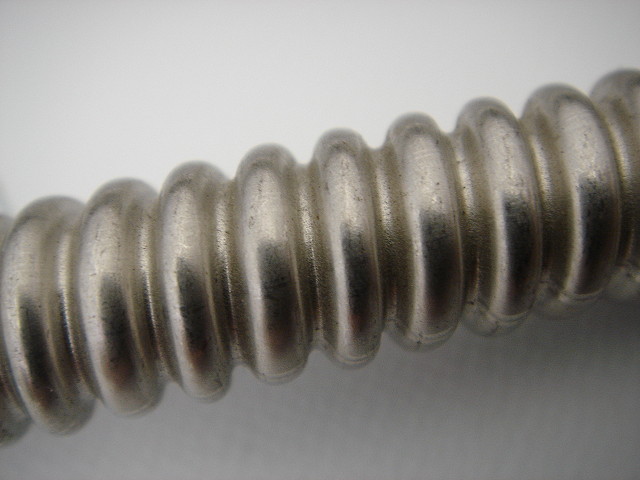 Also "seamless protective hose (CT)", airtight, absorbs vibrations, compatible with high pressures. Can be brought into the desired shape. High-pressure resistance can be improved with additional steel mesh. Custom-made. If required ...
Read more