Which startups in Sofia Bulgaria are hiring
Sofia - the Silicon Valley of women
They don't have an office yet - the park benches in Sofia serve as tables and chairs for them. Angela Ivanova and Gergana Stancheva founded the start-up Lam'on a year ago. They are developing an environmentally friendly and compostable lamination for paper based on biopolymer. "Our product is used by the same machines as for regular laminating foils. The customer hardly notices the difference. However, the laminating foils currently used are made of polyethylene, which is toxic to the environment and humans."
Over 80 percent of the start-ups develop products and services in Bulgaria, which they place on the international market. Gergana Stancheva and Angela Ivanova also want their product to be produced in Bulgaria, the environment for start-ups is very benevolent. But first of all they have Germany in mind as a sales market. "Bulgaria is lagging behind in terms of environmental protection. There is no policy for it. Most people do not think about how to protect the environment. But we are slowly noticing a rethinking among the people around us." First they hope to gain a foothold in the German market before trying the Bulgarian one.
Women in technology professions
If you believe the statistics, then the chances are very good: "Companies run by women achieve 63 percent more positive results than companies run by men," said the Bulgarian EU Commissioner for Digital Economy and Society, Mariya Gabriel, in an interview with DW. Gabriel wants to actively support girls and women in the technology industry.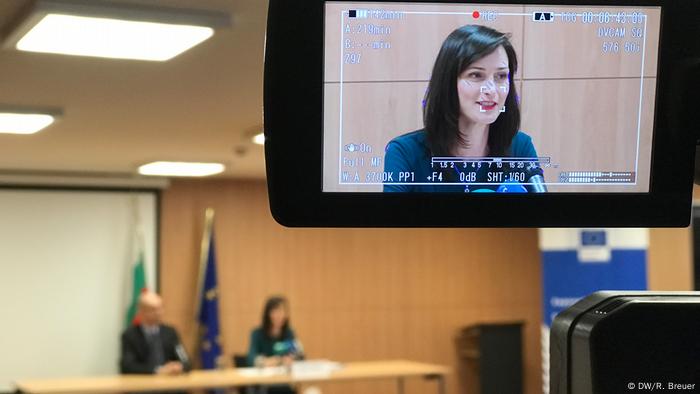 Mariya Gabriel, EU Commissioner for the Digital Economy, wants to promote digitization in the EU
In the information and communication technology sector, Bulgaria leads Europe in terms of the proportion of women. Almost 26.6 percent are female. Far ahead of Germany, which has 16.6 percent women. "The IT sector developed in Bulgaria in the 1960s, there were many electronics and software companies where women and men worked," says Sasha Bezuhanova, founder of the Bulgarian Center "Women in Technology". Because of this tradition and the role models for women in engineering and science, today's girls in Bulgaria are following in the footsteps of their mothers. "That is one of the reasons why the proportion of women in these professions is so high," said Bezuhanova.
Break stereotypes
She has been active in the IT industry in Bulgaria for over 20 years and is a role model for many women. But as exemplary as the situation in Bulgaria is, she says, "we cannot rest on these results. In Europe there is a shortage of 350,000 engineers, and in 2020 there will be a shortage of 500,000 tech specialists. This problem can be solved the easiest and fastest when educated women are actively involved - when they work hand in hand with men without prejudice and defined territories that unfortunately still exist. "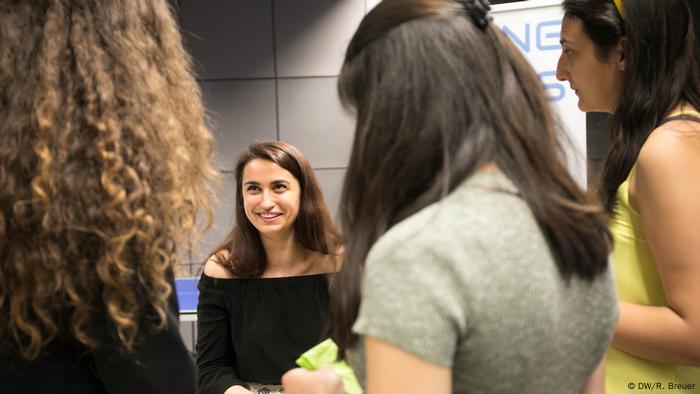 Anna Radulovska: Women are very interested in the IT industry
Anna Radulovski, in her mid-twenties, speaks at conferences about diversity in the technology sector. She has just returned from Luxembourg. "There are stereotypes that start in childhood - for example with the toys that the children get. The girls get pink dolls, the boys Legos and cars." Without realizing it, one inherits stereotypes, it is a so-called priming that determines the future professional direction.
A year ago she founded "Coding Girls" - and since then she has been very busy. She organizes programming workshops. The teachers are female as well as male. Just like the participants, but girls have priority. "The rush is huge. When we organized the first course, so many volunteered that we had to make two courses out of it."