What is the hedge fund index
UBS ETF (IE) HFRX Global Hedge Fund Index SF UCITS ETF (hedged to EUR) A-acc
ISIN: IE00B54DDP56 | WKN: A1C3UQ | Ticker: UIQC | Type: ETF
The investment objective of the Fund is to achieve the total net return of the benchmark index (i.e. the HFRX Global Hedge Fund Index). The Fund will return the performance of the Index, net of fees and expenses, on each Dealing Day. Further information in this regard can be found in the 'Fees and Expenses' section below. The HFRX Global Hedge Fund Index was compiled in such a way that it reflects the overall composition of the hedge fund universe. It encompasses all hedge fund strategies, in particular Convertible Arbitrage, Distressed Securities, Equity Hedge, Equity Market Neutral, Event-Driven, Macro, Merger Arbitrage and Relative Value Arbitrage (the list is not exhaustive). The asset weighting of these strategies is based on the asset allocation of the hedge fund industry. You can find similar funds to the HFRX Global Hedge Fund EUR Hedged Index in the ETF comparison.

Low TER (total expense ratio per year)
Has existed for at least three years
No short or leverage ETF
The fund is relatively small
Foreign currency risk as the fund is not quoted in euros
Synthetic replication of the securities
Where buy? Where can I open the right ETF savings plan?
| year | Course development% | Course development abs. |
| --- | --- | --- |
| 2021 | 0,00% | 0,00 |
| 2020 | -1,56% | -1,28 |
| 2019 | 1,05% | 0,85 |
| 2018 | -12,19% | -11,14 |
| 2017 | 2,37% | 2,10 |
| 2016 | 1,38% | 1,20 |
| 2015 | -5,78% | -5,42 |
| 2014 | -3,13% | -3,02 |
| 2013 | 4,12% | 3,82 |
| 2012 | 2,49% | 2,24 |
| 2011 | -90,99% | -925,68 |
Countries & regions
| country | proportion of |
| --- | --- |
| Australia (Oceania) | 7,00% |
| Canada (North America) | 7,00% |
| Switzerland (Europe) | 12,00% |
| China (Asia) | 1,00% |
| Hong Kong (Special Administrative Region of China) (Asia) | 1,00% |
| Japan (Asia) | 18,00% |
| Singapore (Asia) | 1,00% |
| United States (North America) | 33,00% |
What other visitors were also interested in
Top 10 ETF: Popular ETFs
From the blog: The last posts
Airbus vs. Boeing: Which aircraft manufacturer share is better?
Invest in an aircraft manufacturer share now, since the travel volume has fallen sharply due to the corona pandemic and more and more people are paying attention to climate protection? The shares of Airbus and Boeing could recover soon, but which of the two has more potential? ...
Continue reading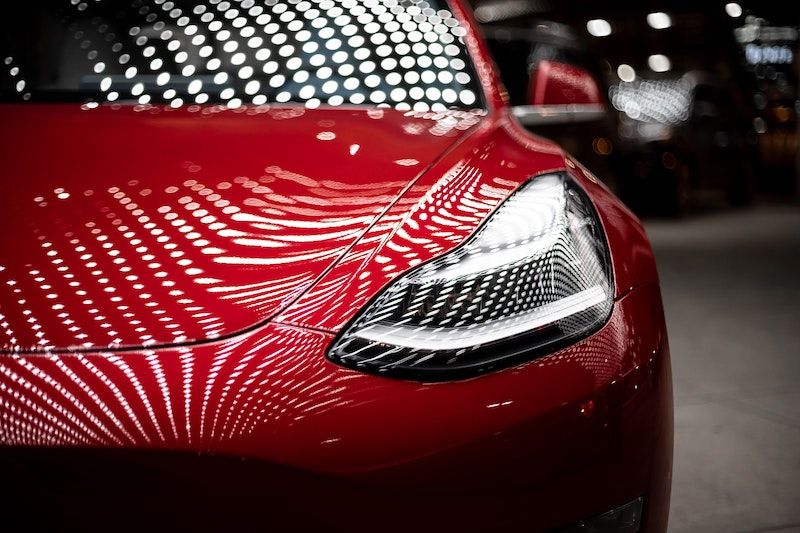 Michael Burry: This is what the Tesla Shorter portfolio looks like
Many private investors who want to invest successfully in securities copy well-known investors. One of these investors is Michael Burry from the USA. You cannot invest in all of the securities that he has in his portfolio. However, you can buy some of them in Germany ...
Continue reading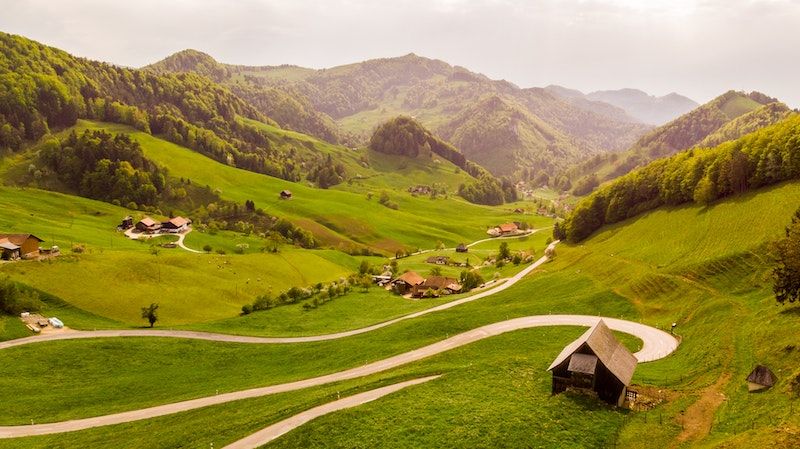 Switzerland ETFs: Invest in our rich neighboring country
Switzerland is an economically strong country with a high standard of living. Why shouldn't you invest in the stocks of this country? This works best with an ETF. The selection of ETFs is huge. There are currently seven indices that you can invest in. ...
Continue reading
What is an ETF?
An ETF is an index fund that is traded on an exchange such as Xetra. An ETF is a basket of different stocks. A so-called index or benchmark. A part of a DAX ETF is therefore z. B. all 30 DAX stocks with the correct weighting. Large indices such as the MSCI World even track more than 1,600 global stocks. This spreads the investor's risk massively. If, for example, a company goes bankrupt, this has little or no effect on the price of the ETF and the resulting return. ETFs are very inexpensive. The total cost of most funds is less than 0.5% per year. The annual costs, also known as TER (Total Expense Ratio), are not debited from your custody account or clearing account, but are automatically priced into the price of the ETF fund by the provider every day. Because they can be traded on stock exchanges such as Xetra, Tradegate, Boerse Stuttgart, Berlin, Frankfurt, Nasdaq, NYSE or London, they are very liquid. That means they can be bought or sold practically anytime.
What is a savings plan?
An ETF savings plan or ETF savings plans are offered by banks. This enables investors to buy an ETF on a monthly basis. The broker's customer defines the savings plan interval (e.g. monthly, bi-monthly, etc.), the savings amount and the ETF. Most savings plans require a minimum of 25 or 50 euros. Some banks also have an upper limit for each savings plan (500-1000 euros). The bank will automatically deduct the savings amount from the checking account and buy the fund shares and then transfer them to the deposit. The investor can choose the ETF from a selection of usually a few hundred savings plan-capable ETFs from the bank. The idea of ​​an ETF savings plan is to save money over a longer period of time. The periods of time are often years to decades. Many parents already set up savings plans for their children, as the compound interest effect can increase significantly over the longer period and with it the overall return of the ETF. The depository providers have different fee models for a savings plan. Some banks charge a fixed fee, e.g. B. 1.50 euros, others a percentage commission based on the amount saved. You can find out which providers are available and which fees are charged here.
Expand your ETF knowledge.
With our weekly newsletter.
By filling in, you accept the data protection regulations.

All information is provided without warranty.

The ETFs and other financial products mentioned in the articles do not constitute a buy recommendation. We cannot offer any financial advice or the like. The value of stocks, ETFs and ETCs bought through a securities account can go down as well as up. Stock exchange transactions represent a considerable risk, which can lead to the total loss of the capital invested. etf.capital is not liable for material and / or immaterial damage caused by the use or non-use of the content or by the use of incorrect or incomplete content. The author does not own any of the named ETFs. None of the content represents an offer to buy or sell securities. Cryptoassets are highly volatile, unregulated investment products. There is no EU investor protection.

The links marked with an asterisk (*) or buttons highlighted in color are usually paid product placement to finance this website. There are no disadvantages for you. You support our work with it.