Corporate social responsibility
In the more than three decades of our existence, we are deeply rooted in the city and the surrounding region. As an employer for more than 140 employees (and their families), we feel committed to the community. Social engagement is important to us. That is why we support various sporting, social and charitable initiatives and projects in the sense of "Corporate Social Responsibility".
The range of support is broad: We provide personal, voluntary work in the fire brigade and DLRG, in sports clubs or children's aid organizations, and we also support these institutions financially.

The non-profit association "Trauerland - Center for grieving children and adolescents "has been accompanying grieving children and adolescents who have lost a loved one since 1999.
In total, Trauerland currently offers 16 mourning groups in Bremen, Oldenburg and Verden with space for 184 grieving children, adolescents and young adults from the entire north-west region.
In addition, there is a wide range of support options for the families concerned. In addition to the mourning groups, the association offers individual counseling and crisis interventions in acute emergencies as well as a telephone counseling hotline for those seeking advice.
Those affected can take advantage of all offers free of charge. The work of the association is 95% financed by donations.
Further information can be found at: www.trauerland.org.
The groups offer children a protected space in which to express their grief individually. In the mourning groups the children can play, paint, romp and talk to each other. Each child decides for themselves what they want and need at the moment. The children are carefully accompanied and experience the important feeling of community in the group.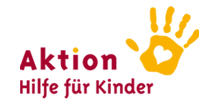 Aktion Hilfe für Kinder helps children and adolescents in emergency situations quickly, directly and unbureaucratically ... In the meantime, Aktion Hilfe für Kinder has become one of Germany's largest children's aid organizations. The main focus of the work is on the support of young people with mental or physical disabilities and the fight against child poverty and child abuse.
The assistance is expressed in various measures: Be it the free rental of handicapped-accessible minibuses or uncomplicated and quick financial support when money is urgently needed and the administrative hurdles are high and lengthy. This valuable work is only possible with the support of members and donors. Aktion Hilfe für Kinder is very grateful to all sponsors for their support!
Further information can be found at: www.aktion-hfk.de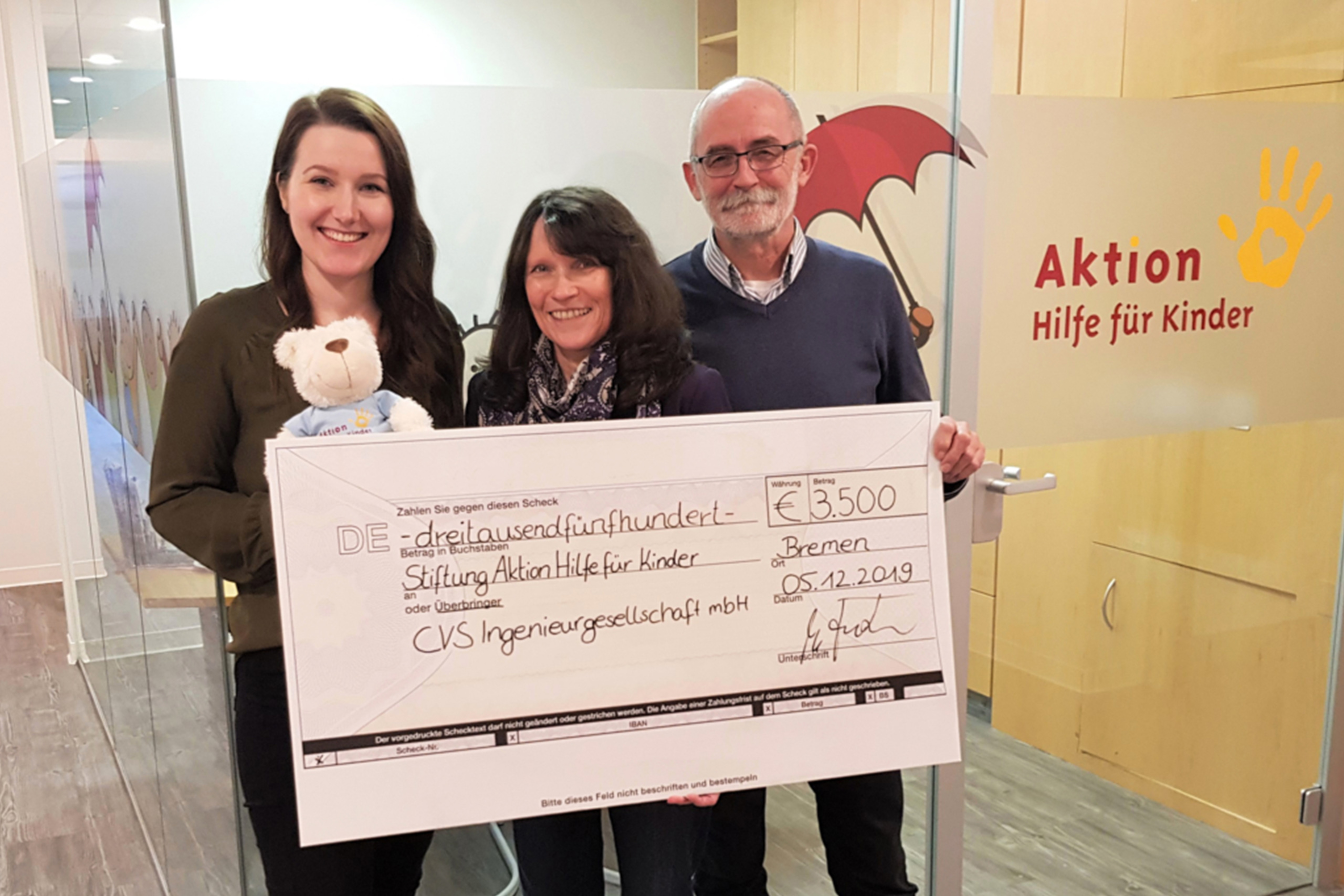 A big check for a good cause: Milena Kowski (CVS Marketing), Meike Rasch (Managing Director Aktion Hilfe für Kinder), Michael Krutzke (CVS Marketing Manager) at the symbolic donation handover in 2019.