How good are bad surgeons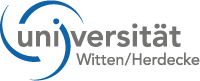 ---
---
24.08.2015 10:15
What makes a good surgeon?
Jan Vestweber Press office
University of Witten / Herdecke
PhD student researched teaching methods, character traits and gender influences
"For me personally, being a doctor or a surgeon is not just a job, but also a calling. However, at first I wasn't sure. Do I really want to be a surgeon or would I rather be an emergency doctor? Because ten years of experience as a paramedic have shaped me a lot. And if I do surgery, can I really be a good surgeon? "Cornelia Lindlohr, doctoral student at the University of Witten / Herdecke, describes her very personal motives for her research work, for which she recently at the International EAES Congress (European Association for Endoscopic Surgery) in Bucharest.

For their profession, surgeons not only need manual dexterity, but also a variety of characteristics such as discipline, mental power, stamina, physical fitness, empathy, decisiveness and the ability to be self-critical. Organizational skills are just as important as team spirit. Working in an OR team means being able to anticipate the steps of the OR partner in a similar way to dancing. Many believe that these gifts are innate.

Therefore, Cornelia Lindlohr went together with her "doctor mother" and mentor Dr. Carolina Pape-Köhler asked: "How do you manage to become a good surgeon?" Together with the chief physician of visceral, vascular and transplant surgery at the Cologne-Merheim Clinic, Prof. Dr. Markus Maria Heiss, Pape-Köhler had developed an online operating theater teaching program for surgeons (www.webop.de) to give young surgeons assistance in their training. The research group initiated a clinical intervention study looking for scientific evidence that this online multimedia program was a good teaching method.

As part of her dissertation, Cornelia Lindlohr wanted to find out which character traits (non-surgical skills) those test subjects brought with them who did well in this study. "So I wanted to know whether women are really less able to operate than it was previously commonly assumed. Does playing PC games have an influence on the outcome of the operation, or does the ability to eat with Chinese chopsticks - is the laparoscopic operation "keyhole surgery" similar to this - lead to success? Is a good exam grade crucial? Are those physicians who have already completed vocational training before their studies particularly suitable for surgery? So do you have to meet certain requirements for this subject or are the skills innate? "Is how Lindlohr sums up the research questions.

70 prospective surgeons with no prior knowledge took part in the study. Her task was to remove a gallbladder in a minimally invasive manner on surgical models from pig livers (laparoscopic cholecystectomy). The course of the operation was documented with the video camera.
Subsequently, sub-groups were formed that offered different forms of instruction, e.g. B. received further practical training, multimedia training, presentation of a surgical primer or no further training at all.

The videos were evaluated without looking at the person and were based on various success criteria.
The group comparison showed that the multimedia training led to better learning outcomes than the practical training. As a result, the training had to be incorporated into surgical training.

With her research, Cornelia Lindlohr apparently hit the right nerve of many colleagues who ask themselves similar questions. Because their investigation found that a surgeon's abilities are not innate. The craft can be learned after appropriate training. "Whether this also means becoming a good doctor is another matter," says Lindlohr. Two promising factors were also the learning method of the multimedia training and an age of more than 30 years. This result also surprised the researchers, who had assumed that young people are particularly good at learning. However, learning strategies that one acquires in the course of life seem to have a target-oriented and promising influence.

About us:
The University of Witten / Herdecke (UW / H) has played a pioneering role in the German educational landscape since its foundation in 1982: As a model university with around 2,100 students in the fields of health, business and culture, the UW / H stands for a reform of the classic alma mater. At the UW / H, knowledge transfer always goes hand in hand with value orientation and personality development.

Witten works. In research, teaching and society.
---
Features of this press release:
Journalists
Nutrition / health / care, medicine
supraregional
Research / knowledge transfer, competitions / awards
German
---