Have you ever called in sick
Corona: How the lockdown makes children sick
It is late in December when Axel Gerschlauer notices that a lot is brewing. In the last three weeks before Christmas, three young people come to the practice of the Bonn pediatrician who have severely scratched their forearms. Three teenagers in three weeks - he usually sees something like this every three or six months. "This order of magnitude," says Gerschlauer, "I really noticed that something was going really wrong here."
It is not even the case that Gerschlauer is currently seeing all of his adolescent patients, children and infants. Some avoid his practice for fear of corona infection. But at Gerschlauer the phone no longer stands still, desperate and stressed parents seek help in the telephone consultation hour.
"The topics have shifted completely towards psychological stress. Whether these are anxiety disorders, concentration or sleep disorders, that has increased massively in the last few months," says the doctor. Corona measures have been tightened in Germany since mid-December last year. Schools and kindergartens are closed in many federal states. Leisure activities such as team sports are also not allowed.
Pediatricians report a delay in development due to Corona
Gerschlauer is also the press spokesman for the Federal Association of Pediatricians for the North Rhine region. So if anyone has any idea how the 13.5 million minors in Germany are doing during the Corona crisis, it is the pediatrician from Bonn.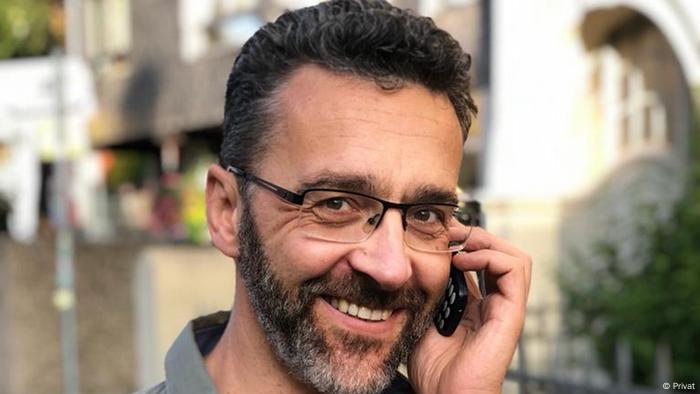 "Some families still enjoyed the first lockdown. Now everyone thinks it's terrible" - Axel Gerschlauer
What he hears from his hundreds of colleagues in their daily work sounds more dramatic from day to day: "Behavioral problems, delayed language development, many children have also grown much fatter. Massive media consumption. And parents who do not come to the check-ups with their children." This was also confirmed by a survey of 347 psychotherapists.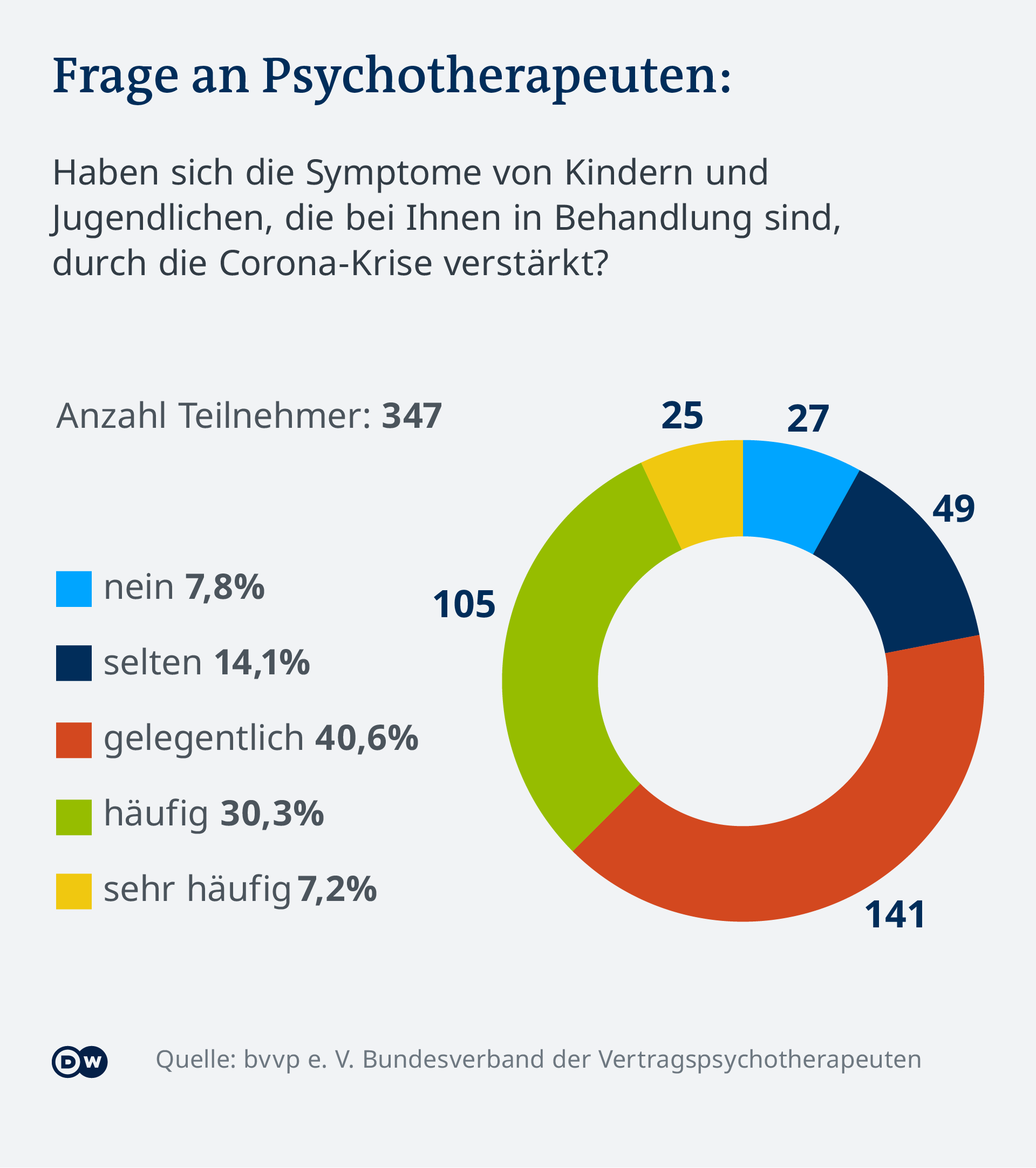 Axel Gerschlauer believes that he and his colleagues can only guess at the full impact of the lockdown on children and young people at this point in time. Because there are also the many child abuse, of which the pediatricians only notice a fraction.
It is clear that Germany will have to invest a lot of time and money to get hundreds of thousands of girls and boys back on track. "It's going to be a huge task. In the next two years we will need a plan and have to massively expand our staff. Especially at the We need psychotherapists 50 percent more, "says Axel Gerschlauer.
Children and adolescents are looking for Corona help at the "number against sorrow"
The children and adolescents who realize that they need help and take their fate into their own hands have been able to dial a telephone number in Germany for 40 years: 116111. The "number against grief". In the past, the volunteer advisors had an ear for the first lovesickness, a 6 at school or even arguments with parents.
Today they are also the first point of contact for the consequences of the corona lockdown. Children who are just eight years old also report in times of the pandemic. "The issues of mental health and loneliness have increased massively in the last few months. And we also have more children who have reported experiences of violence," says Anna Zacharias.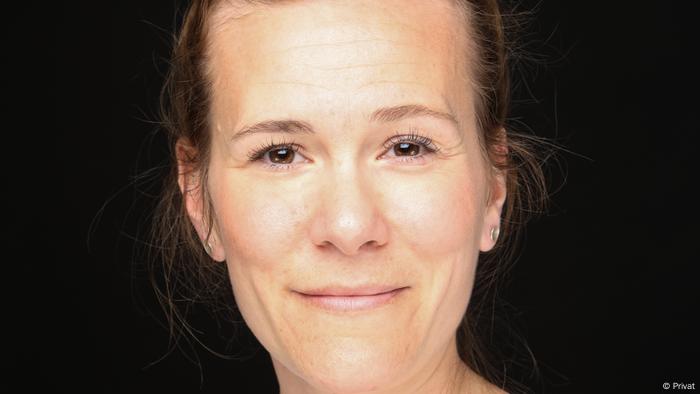 "In the past, it was mainly girls who called us, in recent years more and more boys" - Anna Zacharias
The specialist for public relations at "Numbers against Kummer" has her hands full because the organization is suddenly a big topic in the media. In an emotional appeal against the Corona measures, a German TV presenter mentioned the 461,000 children and adolescents who called 116111 last year.
Massive increase in online chats and on the parents' phone
Perhaps that is one of the few positive aspects of the Corona crisis: that the "number against sorrow" is even better known than it already is through campaign days, flyers and school visits. "What we saw in 2020 is above all a jump in online consultations by a third compared to 2019," says Zacharias.
Because in addition to the 3,000 trained telephone pastors, 80 employees also help against the grief via online chat. Especially in times of Corona, they are more in demand than ever; massive numbers of staff have been recruited in the past few months. "The children write that everyone is at home here right now, and that's why I can't talk to anyone on the phone in confidence," says Zacharias.
But not only the children themselves turn to the sorrow phone. Concerned mothers and fathers may wait until the children are in bed and then dial the number of the parents' telephone set up specially for them. "Consultations for parents in 2020 skyrocketed by 64 percent compared to the previous year," says Anna Zacharias.
And it's no longer about puberty, the pain of separation after a relationship or conflicts in the family. It's about the lockdown, which annoys parents and their children a little more every day. "This week someone got in touch who said that he was very jealous of Austria because they have finally loosened their corona measures."
"For the very little ones, Corona is already part of normality"
Young people who cut their forearms, eight-year-olds who choose the "number against sorrow" - but what does the Corona crisis actually do with the very little ones? Ulla Baumgärtner-Schmäing, who has been working for the German Child Protection Association for 18 years, says: "If the parents are anxious about Corona, it has a direct effect on the children."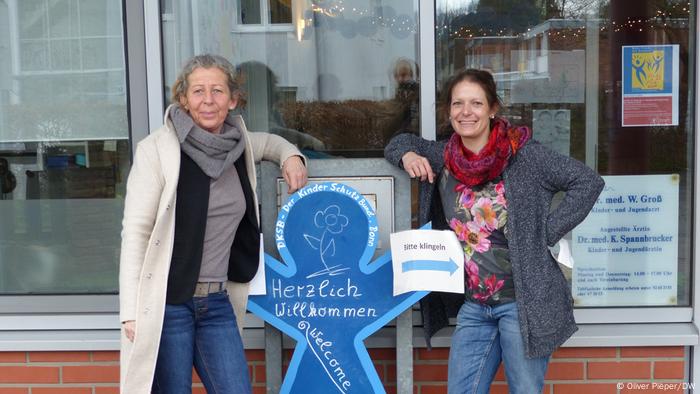 "A lot to do with giving the families confidence" - Ulla Baumgärtner-Schmäing (left) with educator Annabelle Lorenz
The social pedagogue tells of a mother whose youngest son absolutely did not want to go to daycare - for fear of Corona. "I told her that I couldn't even imagine it," said Baumgärtner-Schmäing, "and then it turned out that the mother was terrified of the virus. And that the child would notice and transmit this fear. "
She fights against it every day. Baumgärtner-Schmäing looks after a parent-child meeting in Bonn, currently 20 children, most of them under three years of age, visit the facility. So also toddlers who don't know anything else than that the whole world wears a mask, that you can't meet all the children at the same time and that you have to wash your hands all the time.
Apparently, this is precisely why these little girls and boys are coping better with the Corona crisis than, for example, their older siblings, who often look at Baumgärtner-Schmäing with sad eyes. "The very little ones even integrate this while playing, the dolls and teddy bears are then also given a mask. For them, Corona is in a way a piece of normality."