Overwatch 2: Despite PvE - the focus of the developers is still on the PvP component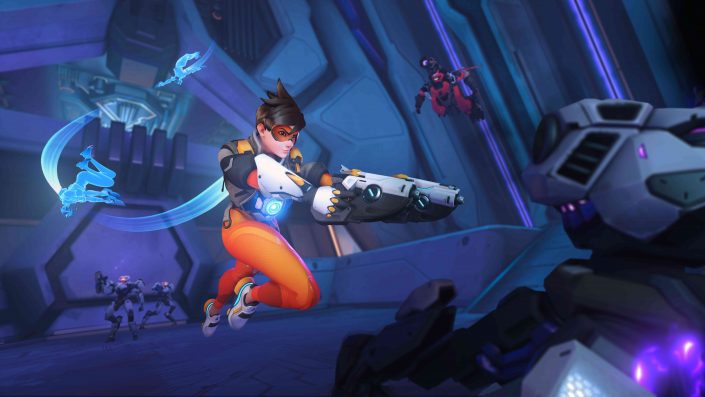 Overwatch 2 is under development by Blizzard Entertainment.
As early as 2019, those responsible at Blizzard Entertainment announced the ongoing work on the shooter "Overwatch 2". As it was said in the official announcement, in addition to the well-known PvP battles from the first part, PvE content such as a story campaign will be offered, with which the developers want to break new ground.
After it was pointed out several times in the past that we are dealing with a worthy successor on "Overwatch 2", the new game director Aaron Keller spoke about the work on "Overwatch 2" in an interview. As it is said, despite the new story campaign, the focus of the developers is still on the PvP elements that set the successful predecessor apart.
PvP modes should be completely convincing
"We spent a lot of time talking about the PvE side of the game with our hero missions, our campaign and the progression system that drives it all," Keller told GameSpot. "But the other side of the game is just as important, if not more important: and that's the PvP side of the game. We have 60 million players who love this side of the game and are connected to this side of the game. "
On the subject: Overwatch 2: Work on the successor should only proceed slowly
"We know we have to develop the next best version of a team-based shooter going forward. Yes, there is this PvE side of Overwatch 2 for me, but I focus a lot on the PvP side of the game and I want to make it as compelling as possible, "it continues.
"Overwatch 2" is in development for the PC, Xbox One, PlayStation 4, Nintendo's Switch, PlayStation 5 and Xbox Series X / S. Blizzard Entertainment has not yet given a specific date, but admitted that we should not expect the successor to be released in 2021.
Source: GameSpot
More news about Overwatch 2.
(*) Links to Amazon, Media Markt, Saturn and some other retailers are usually affiliate links. When we make a purchase, we receive a small commission that we can use to finance the free site. You have no disadvantages.